Size : FREE
Bust : 48/50"
Hips : 60"
Length : 57"
Cutting : Batwing
Material : Poly Blend Cotton
Description

**Side Pockets
** Adjustable Strap
** Zipper at the back
** Inner Neck Code Item : AT01 RM 52
--------------------------------------------------------------
Size(UK) / (US)

Bust
( Inches )

Length

( Inches )

Hip

(Inches)

UK22

US 18

48

57

54

UK24

US 20

50

57

56

UK26

US 22

52

57

58
Our Model Height 180cm
Nabilah insta famous Height : 165cm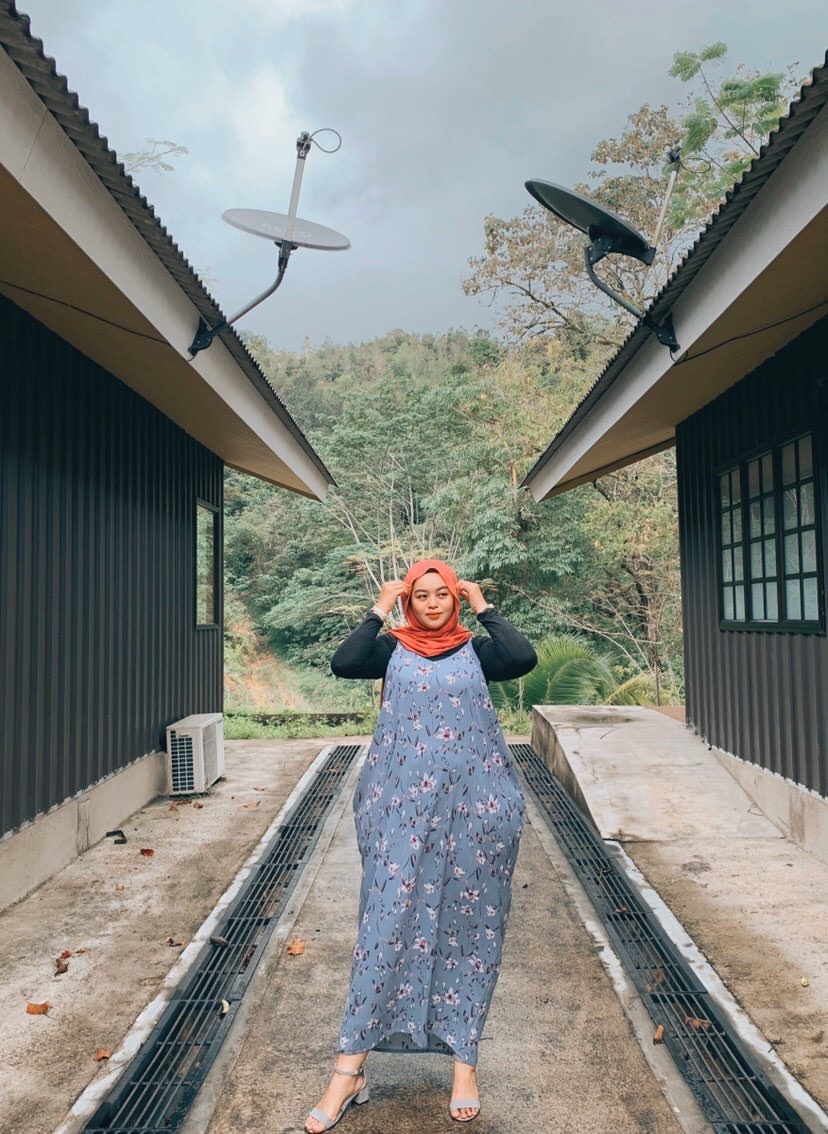 Info
All the sizes are in inches
Sizing may vary between different designs depending on the cutting and ease allowance.
Kindly note that all measurements are subjected to a 1-inch allowance.
Please notice that this is a guide only and that measurements may vary according to the style.
There might be a 1-3 cm difference in the measurements due to the different way measurement is taken.
Care
Wear and Tear
At Curva Fabulous, our goal is to provide you with high-quality clothing and services. However, the lifespan of our garments depends on your handling and care of the items. Upon receiving your garments, it is your sole responsibility to inspect the items and should there be any damages or defects, reports can be made to us within 7 business days.
We put great thought into ensuring the quality of our clothing. We are not liable for damages and defects that are caused by personal accident, improper care (e.g., dry cleaning excessively or mishandling by your dry cleaner), negligence, improper wear (e.g., excessive stretching of material), normal wear and tear (e.g. holes from wearing over time), or the natural breakdown of color pigments and materials over extended time and use.